FINREKA real estate fund s.r.o. is a real estate company that deals with the purchase and subsequent leasing or sale of investment properties.
We offer our clients the opportunity to participate in our business by purchasing a web application license or purchasing our corporate bond.
We will use the funds obtained from our clients to purchase investment properties. We offer our clients an investment evaluation either by increasing the value of their tokens that they acquire or by paying out corporate bond interest.
By purchasing a software (SW) license to the Finreka.com web application, the FINREKA Tokens user will receive. SW licenses are used to access our non-public services on our site. Received payments for sold licenses are invested in property in our real estate fund.
FINT is security digital token built on the Ethereum blockchain, which is covered by the real estate value of the FINREKA real estate fund ltd. and its investment properties.

FINT is an ERC-20 token supported by a broad community of programmers and developers.

FINT on the Etherscan.io - Ethereum Block Explorer.
About FINT

Creation date: 22.11.2018 - enrolled in Ethereum blockchain
Contract adress: 0x5763618df3240ff38817237b63d069bce784ef8c

Total token count: 1.000.000.000 FINT
Current number of tokens in circulation *: 11.678.261 FINT
Sale rate token: 1 FINT = 0,01 USD, 1 USD = 100 FINT
Number of Tokens to sell: 988.321.739 FINT
Ethereum wallet for FINT Purchases: 0xb46C706Dd026f08c36c4b04ed6c963fFAD130718
About FINREKA real estate fund ltd.
Date of foundation of FINREKA real estate fund s.r.o .: 22.11.2004
Scope of business: Purchase, management, rental and sale of real estate
Current loans to banks: 0, - USD

Total appreciation of assets in the real estate fund from 2004 - 2019: 380%
Average appreciation of assets in the real estate fund: 25.33% p.a.
* to 08/21/2019
Why buy a license and get a FINT?
FINT is ERC-20 token - the technical standard used for so-called Smart Ethereum block contract contracts for token implementation. It allows easy token holding in checked wallets and token exchange between users and investors.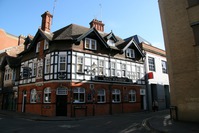 The value of 1 FINT reflects the relative value of Finreka real estate fund ltd. to the number of tokens in circulation on the market. The bigger the company's assets, the higher the number of chips available on the market. Token evaluation is a result of positive business performance and the demand for tokens on the market.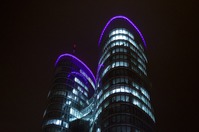 Your FINT wallet can be set on platforms supporting ERC-20 chips, such as MetaMask.io or Trus wallet. It's easy. After receiving your payment, we will send the purchased quantity of FINT into your wallet. You can use the FINTs you earn as an investment (retainer value) or as a form of payment or exchange.

Why will the value of FINREKA token increase?
1. Income from investment properties in the real estate fund
renting out of leased investment properties

the positive outcome of real estate transactions, purchase at a discount price and subsequent sale at market price


2. Real estate price growth in real estate
the long-term average real estate value growth guarantees a higher value of the assets of the real estate fund and therefore also the value of 1 FINT


3. Expected token value growth
also with respect to the high volatility of the cryptomed exchange rates, we expect a long-term increase in FINT value due to a more stable value than standard cryptocurrencies

the value of the token may grow and fall, but the token asset in the form of investment property should increase token value
---
---
Disclaimer
All the information given here is of informative character only. This material / website is not an offer to conclude a contract, a promise to conclude a contract, to announce the tender for the most appropriate bid, a public offer or any other legal action of FINREKA real estate fund s.r.o., regardless of their content or designation; if any data shows the content of the legal tender FINREKA real estate fund s.r.o., it is exclusively a legally non-binding informative message, even if it is not separately marked.
In accordance with the rules applicable to the investment, the operator of this website points out that the previous performance of FINREKA Real Estate Fund or FINREKA token does not guarantee the same performance in the future. The value of the investment and income from it may rise and fall and full return on the originally invested amount is not guaranteed. Investment in tokens is not insured. The purchase of tokens does not give the investor the right to ownership or the co-ownership interest in the company that it issues.